Will Chinese internet firm Baidu challenge Google and Android?
This article contains unofficial information.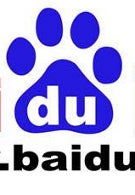 Outside of stock traders, Chinese search engine firm Baidu is unknown in the U.S. Still, there is talk that the firm is going to follow in Google's footsteps by developing a mobile OS of its own. The idea supposedly sprung from the minds of former Google employees who left the firm after the Mountain View based company had its recent fight with the Chinese government and joined Baidu. While the idea right now is limited in scope, the idea would be to create an open source OS similar to Android which is doing extremely well in China. But the question is whether or not another operating system would be too much for the market to support. Right now, a highly thought of piece of software like webOS is finding hard to pick up market share in a crowded market (of course, that might have something to do with the current hardware for the OS). Could a new Baidu developed open source OS battle operating systems like iOS, Android, Windows Phone 7 and BlackBerry OS to name a few.
Baidu has a huge 70% share of the search engine market in China. However, mobile search in China is a dead heat with both Baidu and Google holding 26% of the market. Mapping is another area where the two are expected to battle, but Google's name was not on a list of companies receiving
first-round approval released by China's State Bureau of Surveying and Mapping. Any map provider that does not obtain a license by the end of this year must shut down its service.
If the Chinese search engine company wants to battle Google, instead of challenging them on the super-competitive field of mobile operating systems, why not have each of them use Augmented Reality and engage in a virtual Rock'Em Sock'Em battle to the end. No death grips allowed.
source:
InformationWeek
via
AllThingsDigital