Wildlife Tracker for Windows Phone informs you of animal sightings in game reserves
10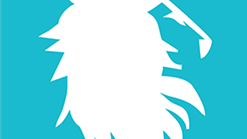 If you are keen on observing wild animals in their natural habitat, then you most probably know how hard it is to find the exact creature you're looking for. Alas, wildlife reserves are quite vast and wild critters are famous for their elusiveness, so if safari-goers want to take a picture of a specific animal, they have to rely on their sheer luck. Well, it looks like modern mobile technology has spanned to this untamed area as well. Meet Wildlife Tracker - a real-time, Windows Phone 8 crowd-sourcing app for animal sightings in game reserves.
The concept behind Wildlife Tracker is pretty simple. Users submit information about where, when and what kind of animal they've spotted and this info will be fully available to other users of Wildlife Tracker in the specific area. Each registered sighting contains information about the time and date it was recorded on, as well as and the estimated distance to it from your current location. Moreover, you can use your navigation application of choice to get directions to the exact sighting. Users can also confirm if the sighted animal is still present at the location or is long gone.
The app does not only record animal sightings, but also shows useful information about the animals, the park, etc. The users of Wildlife Tracker will get real-time information issued by the authorities in the wildlife parks - for example, you'll be given heads-up about flooded bridges, closed roads or inoperative camps. Users can also contribute to the protection of the wildlife and the environment by submitting information about any violations or suspicious activities to the game rangers in the park.
It is important to say that users can post sightings of endangered species, such as rhinos and leopards, but they will not be visible to the general public. This is implemented so that poachers and wrongdoers would be discouraged from abusing the app and harm animals that are facing extinction.
But what happens when you lose your internet connection? You're in the African savannah after all... Well, according to the developers, you can still use Wildlife Tracker offline and view the sightings you have already submitted, and if you happen to make a new one, it will be automatically sent when you reacquire your internet connection.
Unfortunately, only one wildlife park is supported at the moment. This is the Kruger National Park in South Africa, which is the largest and most iconic game reserve in the Dark Continent. The Pilanesberg National Park, which is also situated in the Republic of South Africa, is expected to be supported soon, and allegedly, more game reserves will be added as well.
Wildlife Tracker is free to download and use. However, several of the features of the app will be available as an in-app purchase.
Download: Wildlife Tracker (
Windows Phone 8
)
source:
Swizzle Softwar
e via
WMPoweruser