Why you can't trust App Store data in China
15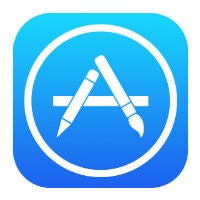 According to a report out of China, a number of Chinese firms are manipulating the App Store statistics in return for money. One picture found on a Chinese social media site shows an employee sitting in front of a unknown number of
Apple iPhone 5c
units connected to the internet. Her job is to sit in front of this bank of iPhones and continuously download, install and uninstall apps over and over again in order to manipulate the data.
Apparently, these Chinese companies get a pretty big sum of money from developers to push their apps into the App Store Top Ten. How much does this service cost? According to another photo found on a Chinese social media site showing one company's pricing list, getting your app into the App Store Top Ten requires an initial payment of $11,000. To keep your app in the Top Ten requires a tidy sum of $65,000 a week. These companies could be taking in a ton of money. If you look at the picture, you can see another bank of iPhones used in this operation..
As we said, there are a few companies in China who will perform this service for you. Which means that, at least in China, you can't believe the stats you see in the App Store.
source:
TechinAsia
via
RedmondPie