Why do you watch drop tests?
18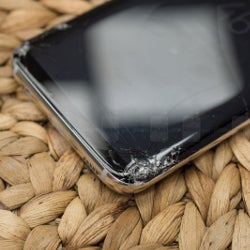 Ah, drop tests. The bane of all smartphones — if you are fresh out the production line, you will be flipped, tossed, and dropped on concrete. Every side, every angle, until you crack. What started as a few informative online videos, recorded by YouTubers who were crazy enough to throw money down the drain has now turned into a style of videos that is all over.
And a simple drop test is now mostly a boring ordeal. You have blender tests, liquid nitrogen, sniper shot tests, and who knows what else. Obviously, no longer an evaluation of modern phone's sturdiness, these are mostly meant as entertainment value. And, we will be honest, we do see the appeal of watching $1,000's worth of technology burst into a million pieces, as it is shot with a sniper rifle.
Other testers have developed their style in another direction — doing elaborate, well-thought-out, and consistent tests over every new device. YouTuber JerryRigEverything comes to mind as the perfect example.
So, we thought we'd ask — which type of "durability tests" (or "will it survive" tests) do you find yourself watching more often? Do you just prefer to see phones get trashed by various creative forces, or are you looking for an informative video, which may showcase the new phone's durability?