White is the new Black...Berry, that is
14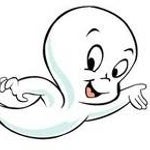 With most handset makers offering a white version of their most demanded handsets, a leaked slide was obtained by
BGR
. If you don't think that manufacturers understand the attraction buyers have for white colored models, you had better think again. Just read what the Canadian based manufacturer says. "
Focus to bring the popular and trendy Pure White addition to the base colour across the Bold, Curve and Torch franchise
."
Of course, some might wonder how trendy any of these models could be considering
RIM's falling marketshare around the globe
. The
BlackBerry Torch 9810
, BlackBerry Bold 9900 and
BlackBerry Curve 9360
have all been launched in white (and we must say that the white Bold 9900 is a beauty). Coming in the next quarter will be the pale versions of the
BlackBerry Bold 9790
and the
BlackBerry Curve 9380
. Conspicuous by its absence from the slide is the
BlackBerry Torch 9850/9860
although
BlackBerry OS
ran a photo of such a device a few days ago (seen below); the authenticity of the pix could not be verified.
source: BlackBerryOS (
1
), (
2
)