Which specs configuration do you prefer?
99+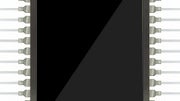 This story is sponsored by LG. PhoneArena's opinions in this article have not been affected in any way!
Hi there, specs junkies! Today we have a special treat for you. Most of you have probably heard already that there's this new monster of a chipset in town, the Qualcomm Snapdragon S4 Pro, which has finally achieved what others before it couldn't - to combine the goodness of a quad-core CPU with LTE connectivity.
Well, we thought, how about we make a reference smartphone configuration featuring this new chipset, as well as other top-notch components, and pit it against other popular configurations from the smartphone world! What you see below is what we ended up with, with Configuration 1 being powered by the S4 Pro, and the other two sporting the Exynos 4412 and the Tegra 3 - both of which are proven user favorites.
Let's see which one you'd prefer - feel free to cast your votes in the poll below!
| | | | | | | |
| --- | --- | --- | --- | --- | --- | --- |
| | | Configuration 1 | | Configuration 2 | | Configuration 3 |
| | | | | | | |
| Chipset: | | 1.5 GHz Snapdragon S4 Pro | | 1.4 GHz Exynos 4412 | | 1.5 GHz Tegra 3 |
| | | | | | | |
| Graphics processor: | | Adreno 320 | | Mali-400 | | ULP GeForce |
| | | | | | | |
| Resolution: | | 768 x 1280 | | 720 x 1280 | | 720 x 1280 |
| | | | | | | |
| Pixel density: | | 320 ppi | | 306 ppi | | 312 ppi |
| | | | | | | |
| Memory/RAM: | | 32GB / 2GB | | 32GB / 1GB | | 32GB / 1GB |
| | | | | | | |
| Network: | | 3G/LTE | | 3G | | 3G |
| | | | | | | |
| Battery capacity: | | 2100 mAh | | 2100 mAh | | 1800 mAh |
| | | | | | | |
| Camera: | | 13 MP | | 8 MP | | 8 MP |