Which smartphone/tablet owns the fastest processor?
60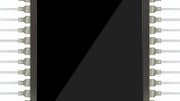 Pretty much every new handset or tablet that comes out features a dual- or quad-core processor of some sort, and we're now well past the 1 GHz mark. With so many contenders, though, it's easy to lose track and become unaware of exactly which device features the fastest processor.

Of course, with the kind of pacing we enjoy in this industry, the fastest processor today is often seen as slow tomorrow, but still, it's always interesting to know who's currently on top of the game.

There are two main factors in determining the speed of a processor - its clock rate and number of cores. Since we've come to the conclusion that increasing the core count brings more speed boost than simply upping the frequency a bit, we'll be looking for the CPU which has the most cores, and highest clock speed. Please keep in mind that the theoretical speed of a processor does not translate into overall speed of the device that uses it. There have been many examples where a smartphone or tablet with a slower processor performs way better than a higher-spec'd competitor. With that out of the way, let the CPU party begin!








Recommended Stories