Which iPhone model will you be upgrading to 6s or 6s Plus from?
61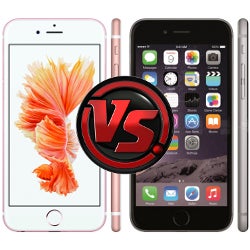 Tomorrow is the day when Apple is officially releasing its newest
iPhone 6s
and
6s Plus
puppies, complete with their unique 3D Touch pressure-sensitive displays, upgraded 12 MP cameras with RGBW sensors, and blazing 14nm A9 chipsets.
With the above-mentioned
3D Touch
, a camera now in the double megapixels digits with 4K video recording option, a new rose gold color, dynamic wallpapers, record LTE bands count, and other major novelties compared to the
iPhone 6
, the iPhone 6s has more than ten major mid-cycle upgrades, making this "s" version the most worthy to get for owners of its predecessor than ever before.
This might have been the whole point for Apple to entice you to jump the gun, and this unnaturally high new feature count might mean it won't be only
iPhone 5s
owners flocking in droves to the iPhone 6s, but there are quite a few iPhone 6 owners in the wings, too, who might already be eyeing an upgrade. That is why we wanted to ask you from which iPhone model will you be upgrading, if you intend to do so. Take your pick below, and give us your arguments in the comments.