How long before 5G becomes a standard flagship smartphone feature?
8
This article may contain personal views and opinion from the author.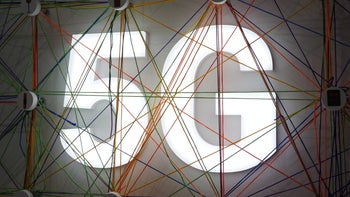 Over the course of the last few months, we switched from "5G is coming!" to "5G is finally here!". And while "here" is still far from everywhere, 5G is indeed a reality, and so are the phones that support it. But since 5G is a brand new beast, the devices that can handle it need to be in a class of their own. And that's what we're seeing on the market today: we have mainstream flagship phones and on top of them we have the 5G models as an extra higher-end tier.
For the regular user that's not following closely what's going on in the field of smartphones, that's introducing even more confusion in a segment that's already riddled with various suffixes like "Plus", "Max", "Pro" and so on. So, how long will we have to live with that extra fragmentation or is it here to stay? Let's look at the situation step by step.
Why do 5G models have to be separate in the first place?
You've probably heard the term system-on-a-chip (SoC) when we talk about smartphones and the chips that power them. The term exists for a reason and that's because all the vital modules needed for a phone to function: CPU, cellular modem, GPU, ISP and all sorts of other abbreviations, are packed within a single chip (with some exceptions, of course). And all these components are here to stay for the foreseeable feature. 5G is not a replacement of 4G, it's more of an additional layer of connectivity working in tandem with currently used technologies to give users the highest possible data speeds.
But 5G comes with all sorts of demands that have to be met. First, 5G uses different frequencies and modulation schemes, so a separate 5G modem has to be added, which means space has to be made on the logic boards of the phone. Second, again because of the frequencies, the existing antennas won't suffice, so new ones have to be included. Multiple of them at that, because 5G is so sensitive to physical obstructions that one would just be too easy to interfere with. Even more of the limited internal real estate taken over by 5G.
And we're seeing the real-life effects of all that. Samsung's 5G device, the
Galaxy S10 5G
, is the biggest phone from the S10 lineup. The 5G Moto Mod is huge: basically, it is almost a whole other smartphone – with its own Snapdragon 855 chip, 5G modem, 5G antennas, and battery, but without the display – that you slap on the back of your
Moto Z3
or Z4. The
OnePlus 7
Pro, which will have a 5G version as well, is quite large, as one of our colleagues
rightfully pointed out
. And I'd go as far as to speculate that the reason the 4G version of the phone is so big in the first place is so that they can use the same design (display, body size, camera layout, etc.) for the 5G model. During the presentation of the OnePlus
7 Pro
, it was explained that while the phones will look identical on the outside, the internals had to be completely redesigned for the 5G version to take into account everything that was already mentioned above.
Are 5G phones the "Pro Pro" devices right now?
Besides the need for redesigns and unique components, there is another major reasons for dedicated 5G models. The vastly different stages of 5G implementation in markets across the world: some countries might not see 5G for another 2-3 (or even more) years, so offering 5G devices there makes no sense. The fragmentation that comes with 5G is currently quite localized, with only a few countries having enough network coverage to justify a 5G phone. However, in the years to come we'll see it spread like a wave until eventually things settle down once the technology has been fully adopted.
The added cost of 5G is also something that forces manufacturers to split their lineups. Right now, the Galaxy S10 5G is $1,299 while the S10+ is $999. That's a $300 premium. Of course, there's the slightly larger display and the extra rear camera, but still, most of the extra cost is due to the 5G support. Had Samsung decided to release only 5G flagships in the appropriate markets this year, they would have been prohibitively expensive.
Now, I understand that manufacturers have to do it. This phase is unavoidable. No technology has gone from non-existent to common in a single generation, even less so in a single year. Until 5G becomes mainstream, we'll have to suffer through some weird lineups.
Last year, Samsung released a single Note 9 device (not counting storage options, of course), just like it had in the years before that. This year, if the rumors are correct (and they're becoming increasingly credible), we'll see four Note 10 models. FOUR. Two different sizes and each of those getting a 5G version as well. So, how much more of this madness will we have to endure?
The 5G horizon is engulfed in mist
There's no doubt that one day even ultra-budget, $100 smartphones will have 5G. But that day is not near. The path of 5G seems to be longer and riddled with more obstacles than that of its predecessor. The progress speed will depend on how fast the hardware burden that comes with 5G will be mitigated by the developers of the components. In reality, with Huawei currently on the sidelines, the brunt of the work falls on Qualcomm. The company has already announced the second generation of its 5G modem, the X55, but despite promising reduction in size and performance improvements, the new modem is still a small step in the right direction.
This means that most likely, the 5G separation will persist until at least 2020 when the X55 paired with Qualcomm's Snapdragon 865 is likely to power 5G-capable flagship smartphones. The separation of SoC and 5G modem doesn't necessarily mean manufacturers will choose to make separate devices as well. Perhaps we'll see different approaches. More expensive flagships like Samsung's Galaxy S series might come with 5G as standard as soon as next year. Meanwhile, other companies like Xiaomi, for example, could offer 5G as a separate tier for a couple more years to keep its flagship model more affordable and suitable for countries where the 5G rollout is slow (or nonexistent).
Chip manufacturers are aiming to go down to the 5nm architecture around that time as well, which means reductions in power consumption and size, with performance improvements on top. Perhaps at this point, Qualcomm will be able to integrate the 5G modem into the main chip, which would mean phones that use the top-tier mobile system will come with 5G connectivity by default. Devices with that hardware won't come out until 2021, which makes it the best candidate for when things will normalize completely.
Another factor we shouldn't forget to consider is one of the biggest influencers on the smartphone market: Apple. Current rumors point to Apple releasing the first 5G-capable iPhones in 2020. Knowing how Apple usually does things, it's safe to assume that all the 2020 models will come with 5G and there won't be any fragmentation in the lineup (although a cheaper XR type phone without 5G is not out of the question). This will be a sign for the industry that 5G is now just another feature flagships must have and it's not worth giving it extra attention, likely putting that moniker to rest for good.
Of course, by late 2020/early 2021, the 5G coverage offered by carriers is expected to have been vastly expanded. Hopefully, services that can take advantage of the super-fast speeds will also become widely available as time goes by. This would make the feature not only far more desirable but actually a useful thing to have on your phone. So, will 2021 be the year when we'll see the 5G fragmentation gone forever? We'll know for sure in a couple of years.