When it comes to the enterprise and Android, Samsung leads the way
14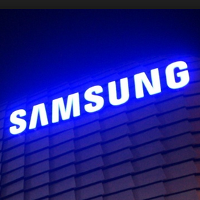 Earlier today, we told you how data from the MDM unit of Good Technology revealed that
iOS owned an overwhelming 73% share of all enterprise activated devices
in the fourth quarter. Android had a 26% share with the remaining 1% belonging to Windows Phone. But suppose we ignored iOS for a moment, and concentrated on Android. Which Android manufacturer is leading the way in the enterprise? Not surprisingly, it is the same manufacturer that leads the way for Android in the consumer sector, Samsung.
According to data from Fiberlink, a mobile device management firm owned by IBM, which controls 250,000 devices owned by businesses, Samsung branded Android handsets made up 56% of Android powered devices in the enterprise during the fourth quarter. Motorola was second with 22%. Will that number rise or fall following Lenovo's acquisition of the brand? HTC finished third with 8% while LG and Asus each had 2% of the Android based enterprise pie for the three months ended in December.
84% of the Android flavored devices used by businesses are smartphones, with the remaining 16% being made up of tablets. The number one Android smartphone employed in the enterprise is the
Samsung Galaxy S III
while one of the Samsung Galaxy Tab slates is the top Android tablet used by businesses.
Overall, the data from Fiberlink confirms the survey from Good Technology, which shows that the Apple iPhone and Apple iPad control nearly three out of every 4 devices used for the enterprise. That leaves this segment of the market wide open for Android to improve on.
source:
GigaOM