WhatsApp creates its own Apple-esque Emoji
8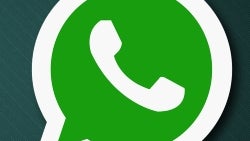 Ever since WhatsApp allowed users to add emoji to messages, the messaging app offered Apple's inventory of emoji. Regardless of whether the app was being used over iOS, Android or the web, WhatsApp users wanting to spice up a message using emoji would find themselves picking from the same universe of characters that iOS users select from. But that apparently is going to change.
A beta version of WhatsApp was released on Monday and it includes WhatsApp's first very own unique set of emoji. And while it is considered exclusive to WhatsApp, there are quite a few similarities to the set of emoji found on the Apple iPhone and Apple iPad. Some of the differences are very subtle, but they are considered differences nonetheless. In addition, unlike iOS, the WhatsApp beta supports emoji all the way up to Emoji 5.0, which is the latest version to receive approval from Unicode.
Back in July, WhatsApp stated that it
sends 55 billion messages a day
. Getting users to become accustomed to WhatsApp's own emoji would seem like a positive thing at this point, with so many messages getting sent out daily. Reinforcing the brand name is important in a competitive business. Also, keep in mind that the new WhatsApp emoji were found in a beta version of the app. Things could change by the time a final version of the update is disseminated. There is no word on when that will take place.
source:
Emojipedia
via
Engadget