WhatsApp assures users their data is safe
11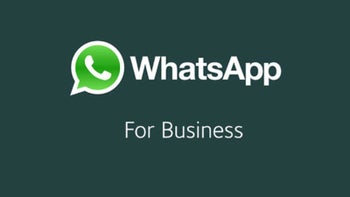 As we have reported previously, WhatsApp is
owned by Facebook
. Apparently WhatsApp has posted a new FAQ section that reassures users that their
data and communications are private
. It may come as no surprise that the company has slipped this on to the site, considering the public uproar over the Facebook controversy. what is especially interesting is that this addition to the FAQ has come not long after the
founder of WhatsApp
recommended users delete Facebook via his Twitter account. It is possible that the company worried that the founder's tweet may link the app to the controversy and therefore got ahead of the game. In any case, the reassurance is there and can be found under the security and privacy section.


What sort of reassurance you might ask?
Well, it is worth noting that the specific section applies to business messages.
WhatsApp Business
allows customers to connect with businesses and its not hard to see why the data exchanged here would be important to be kept private. The notice is quick to mention that each message or call is encrypted at both ends and that no one else (including WhatsApp), can view the message. The company also mentions to be still be careful, since when using WhatsApp Business, other people at the business may still see your messages. It can be expected that more and more companies will be
addressing privacy concerns
as the public outcry grows louder.