WhatsApp is now assembling a Fake News Task Force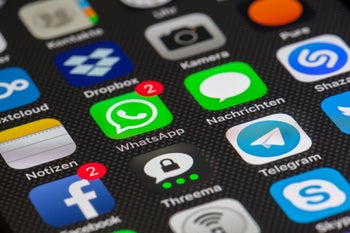 WhatsApp's problems with fake news in India continue and the company announced the latest measure to fight the spreading of misinformation in the country. After
newspaper ads
and
functionality changes
, now WhatsApp is creating a team dedicated to fight fake news in India.
You might be wondering why the company is going the extra mile to combat this problem? It's mostly because India's Ministry of Electronics and IT warned the developer that unless sufficient measures are taken, WhatsApp will be held accountable for any injuries or deaths, resulting from false information spread through the app. In the last year alone, more than 30 people were killed as a result of fake news shared through WhatsApp.
India's government wants WhatsApp to provide information about suspicious users upon request from authorities. Not wanting to compromise user privacy, executives at the company are trying to find other ways to crack down the troublesome activity.
In a statement, the company said they are looking for "a local leader" to pick the members of the new team that will work "on the ground". How exactly an "on the ground" team will make a difference in a country the size of India is hard to imagine, but we're sure WhatsApp has put more thought to it than us.
How big will this new team be, and will they be successful in their mission, only time will tell.
via:
MSPowerUser