WhatsApp takes further measures to limit the spread of misinformation
14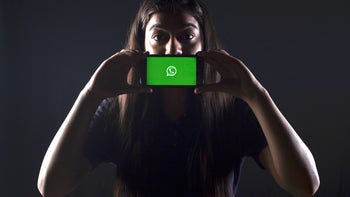 Earlier this month we reported how WhatsApp is resorting to
unusual methods
to teach India's increasingly internet-connected population about fake news and how people can help to reduce its impact. Well, now WhatsApp decided to make changes to the app that will make it harder for users to quickly share messages to multiple groups.
Until now, users could share a message to any number of groups they saw fit, but after the change, sharing will be limited to a maximum of 20 groups for users worldwide. For India, where the problem with misinformation is at its worse, that limit is only 5. Another restriction only for users is India is the removal of the "quick forward" function.
WhatsApp is calling these changes "a test" and will be monitoring the effect they have to decide if they will become permanent. It's likely that there will be even more changes in the future, if this batch is insufficient.
The reason India is targeted separately is that in recent months, news articles, containing false information, have been spreading through social media and WhatsApp in particular. While that happens everywhere, in India there have been cases in which people, misled by what they've read online, took matters into their own hands and imposed "justice", leading to multiple deaths.
Obviously, the measures won't prevent people from sharing fake news altogether, but the effect might be enough to prevent a critical mass of people being angry at something at the same time.
We find WhatsApp efforts on this matter admirable, considering the company could have just ignored the problem altogether, since it only provides the means for people to send messages.
source:
WhatsApp
via
TechCrunch
Recommended Stories