What's your opinion of AT&T's plans to purchase T-Mobile US from Deutsche Telekom: Results
38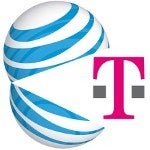 On March 20 a shocking announcement shook the mobile community in the US - AT&T publicly stated it
plans to acquire T-Mobile USA
, the fourth largest carrier in the States.
It will be some time before we know for sure whether FCC will approve or reject this merger, but nevertheless we were wondering what's
your opinion
on that matter. Here are the results:
Almost 50% of you (
48.04% or 869 votes
to be precise) voted that it's yet to be seen whether FCC will approve the deal, but the prospect of AT&T buying T-Mo is not a pleasant one, simply because the former will become too big for the greater good.
27.81%
of the people who voted in this poll also voiced their concern over the deal - but for no other reason than the fact T-Mobile offers something different - affordable handsets and data plans.
And then, there are these guys who think the AT&T-T-Mobile merger will benefit everyone, because, according to them and some analysts, prices will go down, while we will see better data plans and faster LTE deployment. These folks are a minority of
24.16%
.