What to expect from MWC 2013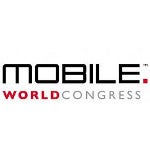 It's the same every year - before we know it, MWC is knocking on the door. The biggest mobile-related technology tradeshow is now just a few days away, promising to unleash hordes of new handsets and tablets against us. Well, you know what? We're fully armed and ready to face this assault. In fact, we'll be heading to Barcelona later this week so that we can find out what our dear hardware manufacturers have prepped up for us. And make no mistake, there will be tons of intriguing devices worth seeing.
Last year's MWC brought us some memorable gadgets like the innovative Nokia 808 PureView, the quad-core-powered LG Optimus 4X HD and the new One line by HTC - some pretty exciting stuff, eh? We're expecting MWC 2013 to be even more breath-taking, and to try and prep you up for what's to come, we've put this sweet little post here. Use the following gallery to discover what we're currently expecting to happen at MWC 2013, based mainly on leaks and rumors, but keep in mind that there will surely be much more to come!
What to expect from MWC 2013