What do you think of Sony's Xperia 1 compared to the XZ3?
22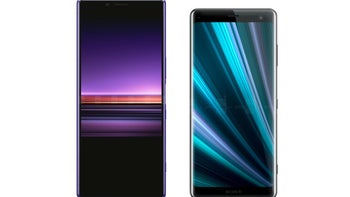 At MWC, Sony announced its new flagship handset — the Xperia 1. Yeah, there was a name change, but there's also a design philosophy change. Yeah, again. Last year's Xperia XZ3 was the first Sony flagship to kind of break the mold of the omnibalance design. The XZ3 had curvy shapes, an arched back with a fingerprint scanner right there under the camera, and even a display that curves along the edges. In other words — the XZ3 shook the Sony design up quite a bit.
Now, the Xperia 1 is reverting a lot of these changes. We are back to the stark-ish rectangular shape, back to a fingerprint embedded in the side-mounted power button. On the flip side, the Xperia 1 still shook things up by introducing a super-tall, 21:9 display, which is still a controversial topic.
We wonder — would you have preferred to see Sony continue down the design path it started on with the Xperia XZ3, or are you glad that it backpaddled a bit when designing the Xperia 1?