What a surprise - iOS 8 has higher crash rates than iOS 7
92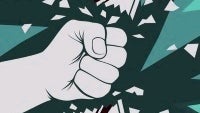 How is your iOS 8 installation doing? We're asking, because according to performance management company Crittercism, Apple's latest software can be crashy! Its metrics claim that iOS 8 sees higher crash rates than iOS 7 (presumably with the latest update).
Unsurprisingly, older devices are more prone to instability. While the new iPhone 6 and iPhone 6 Plus are showing a 2.63% average crash rate, the iPhone 4s, iPhone 5, and iPhone 5s have an average crash rate of 3.57%. iOS 8's average crash rate on all Apple devices is 3.56%, but iOS 7's crash rate remains 2%.
Of course, crashes result from both unresolved stability problems in iOS 8 and buggy 3rd-party apps higher crash rates are common in the early stage of a new OS version. As updates from Apple start piling up, performance should get better. Additionally, some of the handsets that are being monitored are running older apps that haven't been updated for iOS 8, and are crashing more frequently.
About a week ago, we advised iPhone 4s users to
hold off from updating to iOS 8
because many apps tend to run slower, and the menus exhibit quite a bit of lag. Perhaps now is a good time to repeat our advice.
via
ZDNet