We've got a ton of paid iOS apps free for a limited time; savings exceed $60
9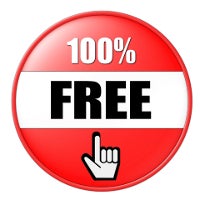 Developers are in a giving mood this holiday season, and we have over $60 in paid iOS apps that are free for a limited time. Nothing like getting that app you've been wanting, for free. Let's start this current list with
SimpleKey
. Normally priced at 99 cents, this app gives you a smaller QWERTY keyboard that can be used with one-hand on certain iPhone models. The QWERTY can be placed on the left or right side of the screen depending on which hand you write with. On the
Apple iPhone 6
and
Apple iPhone 6 Plus
, the app has portrait and landscape support. On the
Apple iPhone 5
and
Apple iPhone 5s
, there is landscape support only.
Next up is
Attraction for iOS
. With this game, you have to keep your online icon smaller than the width of the screen, or else the game ends. Made for the iPhone and iPad, you normally would be shelling out 99 cents for this strategy game. The next freebie is
List
, normally 99 cents for the iPhone and the iPad. This is an app used to write lists. You can tap on an item to show that a task is completed, and shaking the phone will clear everything off a list that you have already accomplished.
DDLN Cam
is usually $1.99 for the iPhone and iPad. This is a camera app that has a plethora of fabulous editing features. Besides a number of cool filters, the camera will also take mirror shots. When you're done editing your masterpiece, you can have it sent to friends and family using social media.
WakeApp Weather
is a smart weather/alarm clock app made for the iPhone and iPad. This app, normally priced at $1.99, uses current weather to determine if you should wake up from your sleep. For example, let's say you set your alarm so that you can go running the next morning. If it is raining, the app will dermine that the weather is not ideal for your activity, and skip the alarm so that you can stay asleep. On days when you need to head to work, your alarm will go off earlier than expected if the weather conditions are leading to slow travel outside.This way, you can leave early and make it to work on time.
Musyc Pro
is usually $3.99. With this unusual app, you create music by having different shapes bounce off lines and other geometric forms. It is quite fascinating to use, and since it is free for the time being, don't waste this opportunity to download the app.
PhotoCut
is normally 99 cents. Made for the iPhone and iPod, this app helps you change the background on a photo by using up to 10 layer images. A picture of you standing in a decaying urban street can be turned into one of you basking in the sunshine on a tropical island. You can share your handiwork on Instagram, Twitter and Facebook.
And lastly, we have
The Wolf Among Us
, normally $4.99. This app is compatible with the
Apple iPhone 4s
and higher, and the
Apple iPad 2
or higher. Devices using the app must be powered by iOS 6 or higher. This is a game that is based on the Fables comic book series. Your choices determine what happens with the subsequent game play.
All eight apps are free for a limited time only, so your best bet is to make sure that you immediately download and install the apps that you want before it is too late.
Over $60 of paid iOS apps are yours free for a limited time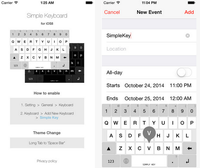 source:
SimpleKey
,
AttractionforiOS
,
List
,
DDLNCam
,
WakeAppWeather
,
MusycPro
,
PhotoCut
,
TheWolfAmongUs
via
BGR