Wet Seal free Android phone promo proves the little green robot irresistible
8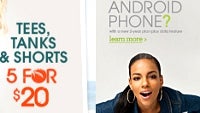 A Wet Seal promotion makes you suddenly realize that Android is not for geeks anymore, and is climbing up in the world. To celebrate the opening of its new denim store, Wet Seal is giving away a
free Android handset just for trying out a pair of jeans
.
Of course, they need you to sign up for a two-year carrier plan, but with over 20 phones to choose from, this covers almost the entire stable of worthy Android handsets out there. The promotion will run until August 15th.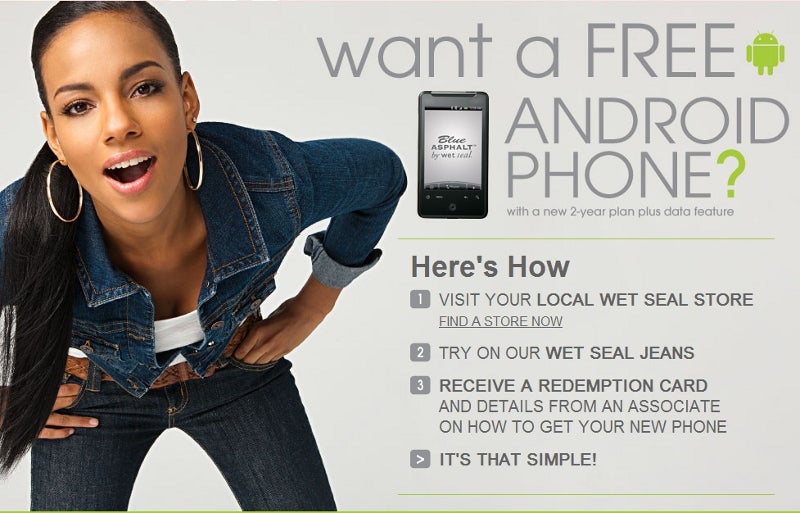 The Blue Asphalt label sold in the stores encompasses five fits - Fashionista, Uptown, Memphis, Showstopper, and Stella, while Wet Seal's CEO says: "
This promotion is the perfect way to launch our new denim shop and get the attention of our target customer. We are certain she will want to try on our jeans because of the unbelievable phone offer. And, with an extensive assortment of fits and washes, we are even more certain that she will want to buy them once she has tried them on.
"
That's all standard marketing talk, of course, but still, last time we checked, Wet Seal was a hip fashion brand. If the CEO considers an Android phone the perfect promotional bonus for its "target market", who are we to argue that our little green robot is becoming quite the cool socialite.