Weekly Round-Up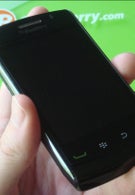 For all who care about both the planet Earth and cell phones, this week should have been quite of an interesting one with the official announcement of the 80% recyclable
Samsung Reclaim
for
Sprint
. That handset managed to attract attention with those unique 40% of its body material, made from corn.
In addition more news emerged about the Android-powered
Motorola Morrison
and the much-rumored
Samsung Rogue
. Unfortunately, the Rogue turned out missing in Big Red's August rebate form. Speaking of
Verizon
, a video of the
HTC Touch Pro2
for the carrier has been uploaded to YouTube, so go ahead and choose the appropriate link below to watch it! Here's what else made headlines this week, sorted by dates.
August 01:
August 02:
August 03:
August 04:
Invalid image meta
August 05:
August 06:
August 07:
Coming next week…
Next week we are expecting the stylish
LG Shine 2
to become available with
AT&T
, but that is all rumors for now. Nothing official. The same goes for the Samsung Fluxus, which from what we know sports a striking red keypad, similar to the one of the
Samsung UltraTOUCH
. Both the Shine 2 and the Fluxus are expected on August 10. Last but certainly not least, a rumor has it that the money-making
HTC Touch Pro2
would hit
T-Mobile
on August 12.
Have a nice weekend!