We are living in a land of Galaxies
28
This article may contain personal views and opinion from the author.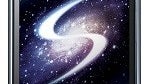 Yesterday's announcement of the Samsung Galaxy S4 Zoom marked at least the
fifth iteration
of Samsung's flagship line of smartphones, and about 10 other "Galaxy" branded smartphones and tablets.
No doubt, Samsung wants to be your go-to electronics maker with something for everyone for every occasion. There is no sign of any slow down as we begin to see a familiar design language wash across several form factors of devices this summer.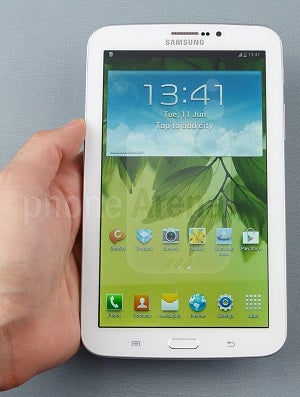 The Galaxy Tab 3 7-inch is arguably the largest phablet yet
Like the
Galaxy S4
but wish it were smaller? No problem, try the
Galaxy S4 mini
. Need something a little tougher, there's a Galaxy for that, the
S4 Active
. Want an ultra-capable camera but prefer Android over the Symbian packing
PureView 808
? The
Galaxy S4 Zoom
will bring your vision to life. Love the S4, but love pure Android more? No problem, the
S4 with a "Nexus experience"
is just around the corner.
The preceding alone is enough to make a competent manufacturer with good marketing a player in just about any market. However, Samsung does not (and likely will not) stop there. Maybe you need or want something bigger, well the
Galaxy Mega 5.8
will work and if not, the
Galaxy Mega 6.3
just might.
Those of you that wish you could make and receive regular calls on your tablet are in luck, the
Galaxy Tab 3 7-inch
will fit that bill. However, you might want to consider wearing a headset since holding a dinner-tray sized slab to your head might not be so appealing, but if that is your thing, the Tab 3 7-inch will accommodate you.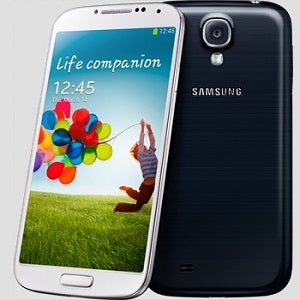 There are five versions of the Galaxy S4 alone
We have not even touched on the two other sizes of Galaxy Tab 3s announced this year, the 8-inch and 10.1-inch. There are the still semi-fresh devices which had made debuts last year, the Galaxy Note series of phablets and tablets.
The point being, Samsung has turned the Galaxy line-up into something more than just a batch of cell phones, it is also something more than just a brand unto itself as well, yet it is not quite ubiquitous either. Still, Samsung's line-up dwarfs every other manufacturer out there.
Which Galaxy do you want to live in?
Recommended Stories