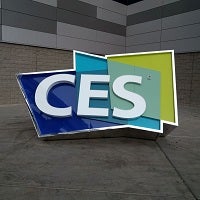 The world renowned Consumer Electronics Show in Las Vegas is upon us once again. As with the passing of any new year, technology enthusiasts in all their various forms descend upon one of the largest trade shows in the world.
In addition to all
3.2
million square feet of the Las Vegas Convention Center being wholly booked for CES, manufacturers and carriers have booked their own venues for the convention. No fewer than two-dozen other major locations are hosting sizable events in their own right.
Samsung will be giving its massive presentation at Mandalay Bay, as will Huawei, LG, and ZTE. Sony continues to hold its anchor position in the central hall of the main convention center, where it typically makes several announcements each year.
We will also bring you news from Alcatel, Lenovo, BLU, and the popular AT&T Developer Summit. There will be some dedicated coverage to the new Honor brand too. We are sure to come across a wide variety of other gear at CES 2016, and we will bring it all to you here on PhoneArena.com.
CES 2016