Water cooler rumor: Samsung expects to lose chip orders from Apple; plans to build new plant canceled?
18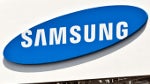 You might want to cut this story up into small pieces because it might be hard to swallow. There is some speculation that Samsung has
cancelled the construction
of a new logic fabrication facility that was named Line-17. According to the rumor, Samsung is doing this because it is about to lose orders from Apple for the latter's next-generation application chips. The plant was scheduled to be have been built in Hwaseong, Gyeonggi Province at a cost of $3.7 to $5.5 billion USD. Expected to go online in Q1 2014, 80,000 12 inch wafers per month were supposed to be churned out by the facility.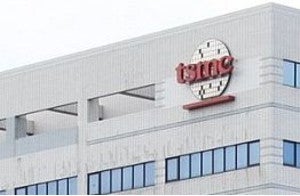 TSMC might replace Samsung as a chip supplier for the Apple iPhone and Apple iPad
Sources for
Digitimes
say that Samsung will no longer be the
lone supplier
of chips that power the Apple iPhone and Apple iPad and the drop in orders has the Korean based manufacturer thinking twice about expanding production of its Logic-Integrated Circuits. As early as June 2011,
there was talk about Apple leaving Samsung for TSMC
and now with the latter ready to churn out chips using the 20nm process, Apple is said to be ready to give the company its first order. Last month, Piper Jaffray analyst Gus Richard stated that
Apple was talking to TSMC about its 20nm technology
, and it would appear that both sides are now past the talking stage.
Meanwhile, Hwaseong isn't totally out of luck. Samsung this past June announced it would build its third LSI fabrication line there, with the factory expected to be completed in 2013. The line will turn out highly advanced mobile application chips using both
20nm and 14nm
processes. In August,
TSMC turned down $1 billion bids from both Apple and Qualcomm
for all of the 20nm production the company could produce, on an exclusive basis. The reason for the rejection was that the Taiwan based semiconductor giant wanted to stay involved in the broader smartphone market.
source:
Digitimes
,
AppleInsider