WatchOS 3 – all (or most) of the new features headed to the Apple Watch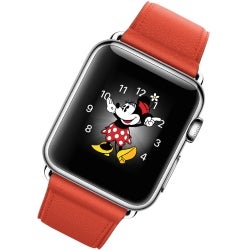 The upcoming WatchOS 3 update is designed much in the spirit of iOS 10, which is essentially about giving the people what they really want – more of the same functionality, but more convenient, better organized, and more fun than ever. With this mentality of refinement, Apple has found the time to bake some meaningful updates and additions to the Apple Watch's functionality. No, there isn't anything groundbreaking here to awe over. The time for that hasn't come yet.
However, WatchOS 3 is shaping up as an update that will make Apple's wearable really, really nice to use. There are new apps with convenient functionality, speed optimizations, new toys for fitness buffs, and accomplished messaging – to name a few new features heading to Apple Watches near you this fall. The details are in the slideshow below. Enjoy!
ALSO READ