Watch five official promos detailing Nokia Lumia 925 and the new Smart Camera modes
16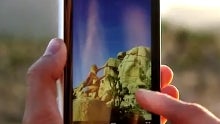 Nokia's
Lumia 925
is the most compact flagship Lumia announced to date, despite its
PureView Phase 2
technology stuffed inside, but that's not the only ace up its sleeve.
It comes with a new Smart Camera app that adds features severely lacking from Microsoft's mobile OS camera application, like Best Shot, Action Shot, Best Face, Motion Blur and so on.
Nokia issued a series of videos detailing the new features, which explain in detail the new design and features of the Lumia 925, from the OIS and low-light camera technology, to the separate Smart Camera shooting modes, which you can preview in the slideshow below.