Watch ABBYY TextGrabber Pro 6 lift text, phone numbers, links, and addresses straight from video & TV
3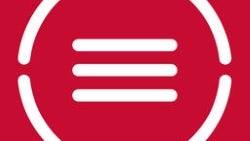 Digital scanning powerhouse ABBYY's character recognition app TextGrabber has been an example of
"black magic"
mobile technology for a long time. If its ability to capture text from written pages failed to entertain you for some reason, check out what has come to the newly released version 6!
TextGrabber is now able to pick up text from live video streams, entirely offline and with support for 61 languages. Of course, we aren't talking only articles or some sort of long-form literature. Rather, TextGrabber nabs links, phone numbers, addresses (e-mail, www, street), times and dates, and other bits of useful and inherently interactive information you are likely to find inside a video you're watching.
You can then go on to have your text translated, read to you, copied into an appropriate app on your smartphone, and anything else you wish to do with it in general. Most importantly, this is no half-baked feature whose time hasn't really come. It really does work, it's quick, and it feels a little sci-fi! Have a look at the short videos below to see the app in action. If you want it, you can grab it from the
App Store
(click/tap to download). We asked ABBYY whether an Android version is in the works, and they told us it will be ready in mid-to-late fall.