Watch 50 Lumia 1020s form the Lumia Arc of Wonder to shoot this impressive bullet-effect video
37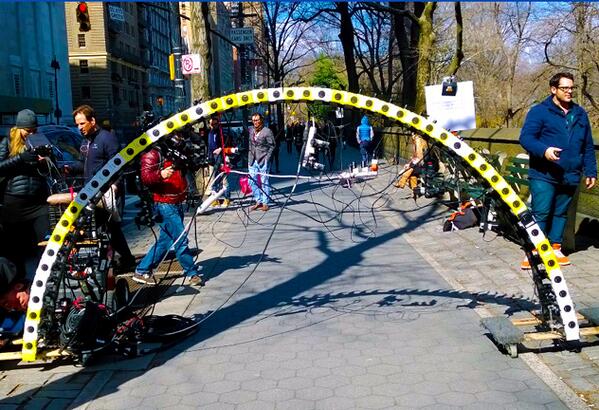 The Lumia Arc of Wonder, made from 50 1020s
The Nokia Lumia 1020 has consistently scored on top of our camera ratings with its excellent 41-megapixel PureView camera with ZEISS lens, and pixel oversampling technology, but what if you could film using more than just one Lumia 1020? Renowned NYC director Paul Trillo collaborated with Nokia to show what awesome things can be achieved with some creative thinking and a whopping 50 Lumia 1020s.
Trillo used the 50 handsets to create a bullet-styled video, and to achieve this effect he shaped the devices into a 'Lumia Arc of Wonder'. The construction allows all those creative video shots you'd see below.
We've already seen HTC use the same bullet-effect trick to showcase the possibilities of the camera on the HTC One, but then it used an even bigger rig of 130 HTC phones. This rig, however, is different in its shape and the video that it shoots differs a lot in its creative angle. Take a look below.
And below, you can see the similar effort from HTC to promote its One last year.