Was Facebook crazy to buy Whatsapp for $19.5 billion?
40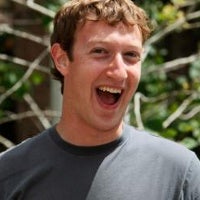 The biggest news today is that Facebook has signed a deal to
acquire instant messaging app Whatsapp for $16 billion
and with additional stock options the total price climbs to around $19.5 billion. No, we did not mistake the number, and yes, it's indeed billion - 19.5 with nine zeros after it.
Does the deal make sense? On one hand, it's logical - Whatsapp is one of the largest IM apps in the world that has over 400 million active users right now. Whatsapp is large in China, Europe, Russia, Canada, Brazil, Australia and many other places. Actually, it's often used as a direct competitor to Facebook Messenger.
On the other hand, though, financially, we are still shocked at that $19.5 billion sum. As large as Whatsapp is, it remains a company with total revenues rumored to be around just $100 million with profit at the paltry $20 million in 2013. Putting this in context, let's just mention that, nearly a year ago, rumors floated around that Google wants to buy Whatsapp for $1 billion, and that seemed like a reasonable price at the time.
All in all, though, for Facebook this might make sense, as the social network continues its aggressive expansion. At $19.5 billion, Facebook has paid a tenth of its own market cap to buy Whatsapp, but the ends sometimes justify the means. Is this true for this deal, or was Facebook just crazy to spend so much on a simple messaging app? What do you think?
Was Facebook crazy to buy Whatsapp for $19 billion?