Walmart undercuts Amazon, charges $148.88 for the AT&T version of the Samsung Galaxy S II
18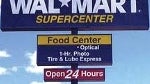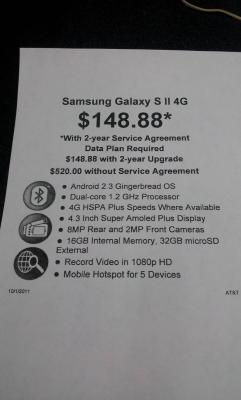 AT&T's version of the Samsung Galaxy S II is $188.88 at Walmart with a signed contract
In the old days, there used to be competition among brick and mortar stores like Macy's, Gimbels, Sears and E.J. Korvette's. Now, there is extremely fierce battles between discount stores like
Walmart and online retailers like Amazon
. Of course, back in the days of Korvette's, a smartphone would have been considered magic. A device that fits in the palm of your hand that could make phone calls would have seemed hard enough to believe, but throw in all the media content and data that today's smartphones bring to you, and the speeds at which this information becomes available in the palm of your hand, and it all would seem like science fiction.
Which brings us to the device that
many consider the best Android handset ever made to date
,
the Samsung Galaxy S II
. Just this morning, we told you that the phone,
launched today at AT&T for $199.99
with a 2-year contract,
had been discounted $50 at Amazon
. But before you start to type out the URL on your phone or PC, better grab your keys instead. A picture of the product card for the AT&T version of the Samsung Galaxy S II shows that Walmart is undercutting Amazon by selling the phone for $148.88 with a qualified data plan.
So the question is whether or not the difference of $1.11 is worth it to get in the car, use up some gas and some of your time to drive to Walmart instead of ordering the phone from Amazon in the comfort of your home. Considering that driving to Walmart would mean holding the phone in your hand today instead of waiting for a shipment from Amazon, we would tell you to take the drive.
source:
AndroidCentral