Walmart to offer Apple iPhone 5c for $79, Apple iPhone 5s for $189 on launch day
6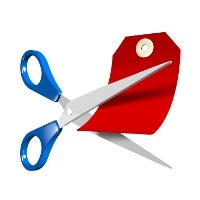 If you're looking to purchase a new
Apple iPhone 5c
or
Apple iPhone 5s
but keep enough money left over for a celebratory burrito at Chipotle, you might want to consider Walmart as the place to buy your new iOS flavored handset. Starting tomorrow, Friday (September 13th), you can pre-order the Apple iPhone 5c from the discount house for $79.99 with a two-year contract signed with Verizon, Sprint or AT&T. The phone needs to be picked up on or before September 25th, and the sale price is $20 off the regular $99.99 cost of the unit.
If the
Apple iPhone 5s
is more your speed, on September 20th Walmart will have the fingerprint sensor packin' model for $189.99 with a signed two-year contract from the above mentioned carriers. This represents a $10 savings off the usual price. And if you wait until September 21st,
Walmart will lower the price even more as its new smartphone trade-in program kicks in
with the value of trades going as high as $300. There is no pre-order period for the higher priced iPhone 5s.
The discount retailer has also worked its pricing magic on Apple's older models. Starting today, the 16GB
Apple iPhone 5
is $79, down from $98. The 8GB and 16GB
Apple iPhone 4S
is just 97 cents starting today. And beginning on September 16th, you can buy the
Apple iPhone 4
for a dime and it comes with a $100 Walmart gift card. Just realize that you will need to sign a two-year contract with Verizon, Sprint or AT&T to snag an iPhone at these prices.
source:
CNET