Walmart cutting prices on AT&T BlackBerry models
10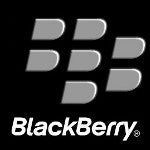 Whether you are starting a brand new 2-year contract with AT&T or renewing an existing one, you can save some money buying an AT&T branded BlackBerry from Walmart. So far, our understanding is that the deal prices are
only available at Walmart's online store
although if you are near a bricks and mortar store, it wouldn't hurt to go in and ask if you can get the same prices.
And speaking of which, let us take a look at the prices. For a new AT&T 2-year contract, you can buy the 4G BlackBerry Torch 9810 in white or black for $19.99. For free you can grab the BlackBerry Curve 9360 and the AT&T BlackBerry Torch 9800 in both white or black. The flagship BlackBerry Bold 9900 is $109.99 and the BlackBerry Torch 9860 is $14.99. If you are renewing an existing 2-year contract, all of the sale prices are the same except for the BlackBerry Bold 9900
which is $5 more at $114.99
.
Just keep in mind that RIM is still expected to show off at least
one BlackBerry 10 handset this year
and in doing so could drop the price of the current top-of-the-line Bold 9900 even more. A leaked screenshot
has already displayed
what is allegedly the BlackBerry 10 UI. But if you need the BlackBerry Bold 9900 right now, seeing that it is the
Cadillac of BlackBerry smartphones
, before paying Walmart's disocunted price, you might want to try Costco's web site where the same model is just $79.99 with a new 2-year contract or a 2-year contract extension.
source:
Costco
,
BlackBerryOS