WSJ: "K" release of Android coming to put an end to the "F" word
17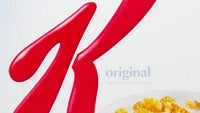 According to the Wall Street Journal, the next version of Android that we know as
Key Lime Pie
is known internally at Google as
"K release"
. This is the build of Android that has also been known as Android 5.0. According to the paper, with this release, Google will allow Android smartphone manufacturers to use the open source OS on other types of products like appliances, smartwatches and other wearable devices. Companies like Samsung and LG would benefit the most since both have thriving appliance operations in addition to manufacturing smartphones. Both companies also indicated an interest in developing a smartwatch. Previously, manufacturers using an official version of Android to build a device could not use either the Google or Android name to promote the product unless it was a smartphone or tablet.
More importantly, the "K" build of Android is supposed to help relieve the fragmentation problem that has been a problem for Android
since all the way back to Android 2.2
. There are so many older models of Android floating around with just
512MB of RAM
(compared to the 2GB on high-end models) that Google wants the new build to allow older Android phones to have some of the same features found on devices running Ice Cream Sandwich and Jelly Bean. This will allow Android developers to optimize their apps for fewer versions of the OS.
In addition, according to those with inside knowledge, Google is said to be developing low cost Android models apart from their mid to high end Motorola handsets. These phones are going to be aimed at developing countries to help Google tack on points to Android's market share and
will compete with an oft-rumored low-cost version of the Apple iPhone
that has been rumored for months.
source:
WSJ