WSJ: Google speeding up development of Siri-type personal assistant for Android
99+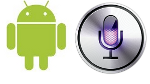 A story in Tuesday's Wall Street Journal about the smartphone ecosystem mentions that according to people on the inside,
Google is accelerating the development of a Siri-esque virtual, interactive personal assistant
for Android users. While whatever Google produces will naturally bring comparisons to Siri, Google has higher aspirations. There has been some speculation that the finished design would make Google's virtual assistant much more powerful with more capabilities than Siri.
Introduced at WWDC 2012 last week,
iOS 6 brings enhanced features to Siri
such as the ability to get Yelp and Open Table reviews and make reservations for you at a restaurant that you are checking out reviews for. Siri will now also give you sports scores and information. In addition,
Siri has taken her act over to the third-generation Apple iPad
. Meanwhile, the S Voice feature exclusive to the Samsung Galaxy S III might be the closest that Android users get to Siri for the time being. A
recent head to head face off between the two
showed that S Voice is ready for prime time.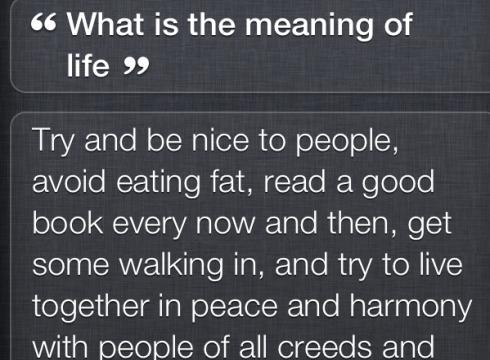 Siri is deep
There also have been a number of apps in the Google Play Store that try to ape Siri's functionality, but most don't have the deep integration with the OS that Siri has with iOS.
Google's own Voice Actions
also does some of things that Siri does, including the ability to set an alarm or push out a text message, all without the vocals that give Siri a personality. We recently highlighted an app called Robin
that does have the Siri-esque voice
, but is limited at present to navigation, gas station locations, Yelp reviews and weather. The app also offers some Twitter integration.
For Android owners who would like a strong Siri-eque feature on their phone, the news that Google is speeding up development of such an application is music to their ears. In the meantime, those rocking the green robot who absolutely must have an interactive virtual personal assistant can buy the Samsung Galaxy S III when it launches in the States, or check out the options at Google Play Store until Google does release its own version of Siri.
source:
WallStreetJournal