WSJ: Apple is closing the gap with Samsung
99+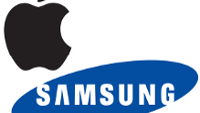 Since
Samsung took over as the top smartphone producer in the world
during the third quarter of 2011, Apple has had to play catch up. Android powered handsets, including Samsung's flagship Galaxy S and Galaxy Note models, have been the most popular phones in the world. But Samsung had a fairly substantial drop in market share during the third quarter, according to analytics firm Canalys. Year-over-year, Samsung saw its third quarter market share decline from 34% to 25% with 78 million smartphones shipped in the 2014 period.
On the other hand, Apple has positive momentum working for it. By increasing the size of the screen on the
Apple iPhone 6
to 4.7-inches, and to 5.5-inches on the
Apple iPhone 6 Plus
, Apple has successfully found ammunition it could use to fight back against large-screened Android models. For the calendar fourth quarter which ended in December, some analysts predict that Apple sold in excess of 70 million iPhones. Connected Apple analyst Ming-Chi Kuo of KSI Securities recently forecast that
Apple would announce shipments of 73 million handsets for the period
.
Apple will announce the figures tomorrow when it reports its quarterly results. The calendar fourth quarter, which is the company's first fiscal quarter, is historically the best three month period for iPhone sales each year. The combination of Apple's peak quarter for its smartphone combined with Samsung's declining fortunes, could result in some interesting figures as Apple cuts into Samsung's global smartphone lead.
source:
WSJ