Voice-over-LTE to launch on 3 in the UK by the end of the summer
1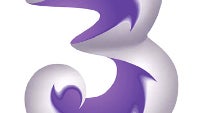 The United Kingdom is setting up to be a hotbed of voice-quality competition this year. The country's fourth largest mobile carrier, 3, will be turning on voice-over-LTE service sometime in the third quarter this year.
That puts the smallest carrier in competition with Vodafone, who just a couple days ago announced it would be launching VoLTE, as well as with EE, the UK's largest carrier who also has its plans in place to enable the feature.
VoLTE is a voice-over-IP feature that enables voice calls to operate over the 4G/LTE network as data, versus a traditional "closed-circuit" type call on 2G or 3G. The result is faster call set-up, and really clear audio. It also makes better use of the available spectrum, and the faster carriers can roll it out, the faster they can refarm their incumbent spectrum to convert to LTE.
It looks great on paper, but like initial generations of LTE smartphones, battery performance was a challenge. Now that the chipsets are becoming more optimized, VoLTE is much more feasible. In the US,
T-Mobile was the first
to roll out nationwide VoLTE along with Wi-Fi calling that supported hand-offs with the mobile network.
The only other impediment to making use of VoLTE is compatible hardware. That will be less of a problem going forward now that VoLTE has seen widespread commercial deployments in other markets. For the UK, expect the feature to be compatible with devices, like the Samsung Galaxy S6, going forward, though 3 has not detailed what devices will be compatible with its VoLTE or if it would include Wi-Fi calling.
source:
Light Reading