Vodafone still interested in selling its Verizon Wireless holdings
4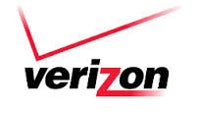 Back in April, there was speculation that
Vodafone was going to sell its 45% stake in Verizon Wireless to Verizon Communications
. According to the rumor, Vodafone would receive
$100 billion
for its holdings. For Verizon, owning 100% of Verizon Wireless would allow the parent company to retain every penny of the massive cash flow that the largest mobile carrier in the U.S. generates.
Since April, the rumor has died down and we haven't heard much from either side. That is, until now. On Tuesday, Vodafone's board said that it would consider any offer from Verizon Communications for the 45% Verizon Wireless stake as long as it offered more to its stockholders than the status quo. "
If we see proposals that generate more value for shareholders we will consider them
," said Vodafone's CEO, Gerard Kleisterlee.
Vodafone's Finance Director, Andy Halford, says that both Vodafone and Verizon Communications talk daily about the business, which he says is booming. "
The discussions we have are about the business primarily, and the business continues to do very, very well
," says the executive. The problem for Vodafone is that based on its stock price, once you remove the Verizon Wireless holdings, there is very little value left over.
Two sources familiar with Verizon say that the parent company is working on a $100 billion deal for the shares of Verizon Wireless it doesn't already own. A deal that size would be the third largest M&A transaction in history behind Vodafone's own purchase of Mannesmann and Time Warner's acquisition of AOL.
"Over the years both sides have had an interest in buying the other side out, and it ebbs and flows. The great thing is the business is a good one, most people would love to own that business, so it's just a nice position to be in."
-Andy Halford, Finance Director, Vodafone
source:
Reuters