Vodafone announces that it has helped more than 230,000 UK firms through its digital skills training programme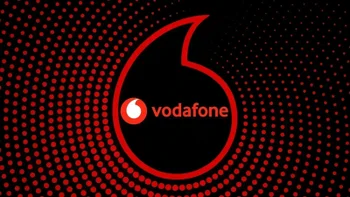 With each passing year, our world becomes even more digital. That is why you must equip yourself with the latest digital skills and knowledge to stay ahead of your competition and propel your business toward greater heights of success.
However, some people might find it hard to adopt digital skills on their own. And as you probably know, the best way to acquire new skills is for someone to teach them to you. This is why Vodafone launched its free training programme called
business.connected
, an initiative designed to help start-ups and small firms acquire the digital skills they need to become more successful in this digital age.
And it appears that more and more small and medium-sized enterprises are taking advantage of Vodafone's training programme. As the carrier announced in a
recent blog post
, more than 230,000 firms have enhanced their digital skills through the business.connected initiative since it was launched in 2021. Vodafone also stated that it has committed to helping 800,000 small and medium-sized enterprises upskill their online capabilities by 2025.
In its blog post, the carrier also shared that the business.connected courses have been particularly popular with the UK's SoHo (Small Office, Home Office) businesses, which constitute 90% of the programme's sign-ups.
Among the various sectors participating in the programme, food and drink, and technology businesses have shown the highest interest, accounting for 11% each, followed by health and wellness (9%), creative and media (9%), and business services (9%).
The regions with the highest levels of engagement in the business.connected courses are London (37%), south-east England (17%), north-west England (8%), south-west England (6%), and the West Midlands (6%).
In case you are curious about what you can learn from Vodafone's business.connected programme, the initiative offers courses covering a broad range of topics such as website creation, online trading, utilization of collaboration tools like Microsoft Teams, optimizing connectivity decisions, and safeguarding yourself and your customers against cyber threats.
However, if you don't need help acquiring new digital skills but are in the market for a new, more powerful smartphone, feel free to check out our
best Vodafone phone deals
article, where you can find amazing deals on some of the best smartphones on the market.