Viv AI demo blows Siri and Google Now out of the water
32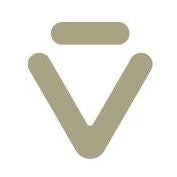 Last week, we let you know that there was a demo planned for a new AI
virtual assistant called Viv
from the team that originally built Siri. In the most basic terms, Viv is a voice assistant that understands natural language and complex commands, but looks to extend its functionality tremendously through third-party integration.
The team showed off Viv at TechCrunch Disrupt today, and the demo looks pretty amazing. Even in a controlled setting, Viv could understand complex queries and showed off some cool third-party options. Just like any other voice assistant, you could ask about the weather, but the demo showed the power of the language understanding with a couple questions you would likely never ask like "Was it raining in Seattle three Thursdays ago?" and "Will it be warmer than 70 degrees near the Golden Gate Bridge after 5PM the day after tomorrow?" That alone was pretty impressive, but the integration with third party apps looks like the real game-changer.
Viv was shown off with capabilities to send money to someone through Venmo, order flowers through Pro Flowers, drill down within search results, and book hotels. The entire demo was done on an iPhone and we still haven't gotten an answer as to whether the app will come to Android, but it seems like it will.
In many ways, Viv is like the new chatbots from Facebook or Microsoft, but voice-powered. Or, it could be compared to a mobile version of Amazon's Alexa. Either way, it's very interesting tech that could be very useful in the future. Unfortunately, we still don't know when to expect the app. Right now, the team is focused more on bringing in developers to add functionality (so, fair warning, some of the video below gets bogged down in technical details.) Overall though, we can't wait to see more from Viv and see how others like Siri and Google Now respond.