VirnetX seeks $190 million more from Apple in addition to FaceTime and iMessages ban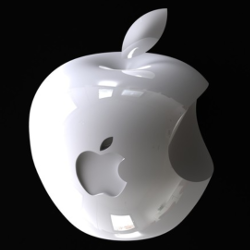 Back in February, patent portfolio holding company VirnetX was awarded $625 million by a jury that ruled against Apple. The jury said that Apple had used VirnetX's technology for its FaceTime video calling feature without licensing it from the company. When this dispute was first tried in court in 2012,
Apple was hit with a $368 million verdict against it.
But the tech giant successfully appealed, saying that the patented technology represented only a small part of FaceTime.

The suit was remanded back to lower court, which is when VirnetX was awarded the $625 million. On Wednesday, the company returned to court to ask the judge for an additional $190 million. Besides the money, VirnetX now wants the court to issue an injunction that would ban the use of FaceTime and iMessages. VirnetX says that it wants Apple to shut down these features because of "lost sales and reputational harm caused by Apple's distribution of the infringing features." Apple, for its part, is asking for a new trial, claiming that VirnetX's lawyers made some misrepresentations in court.

US District Judge Robert Schroeder III promises to get orders out as quickly as possible. As soon as we hear his decision, we will pass it on to you.

source: ArsTechnica