Virgin and Boost Mobile may release pre-paid 4G LTE smartphones in early 2013
8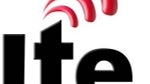 Rumor has it that in 2013, Sprint will launch its first pre-paid, LTE-capable smartphones through its subsidiaries, Boost Mobile and Virgin Mobile. There are three devices scheduled to launch in Q1 of next year, according to this leak's source, and while one of them we believe to be familiar with already, the other two are still surrounded by mystery.
First up we have the Samsung Galaxy Victory, which is said to be headed to Virgin. Chances are that we're dealing with a
Galaxy Victory 4G LTE
– a mid-range Android handset that has been available with Sprint since September. It is powered by a 1.2GHz dual-core Snapdragon S4 Lite processor, and its 4-inch screen has a resolution of 480 by 800 pixels. Pricing is not known yet, but we suppose the device will be reasonably priced.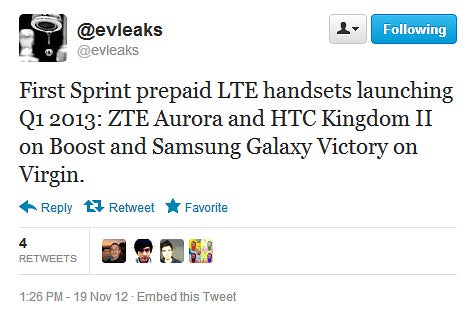 The other two smartphones – the ZTE Aurora and HTC Kingdom II, are supposedly meant to join Boost Mobile's lineup. However, there aren't any details as to what their hardware specs are. We do remember that the
HTC Evo Design 4G
, with a 4-inch qHD screen and a 1.2GHz single-core processor, was codenamed HTC Kingdom, so the Kingdom II might be its successor, but then again, that's just a guess.
Anyone looking forward to grabbing a pre-paid LTE smartphone from Boost or Virgin? Tell us down in the comments!