Virgin Media announces the TellyTablet - a 14-inch Android tablet for consuming media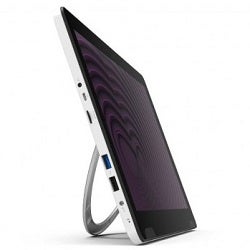 With tablets, there are usually two main use cases that people take advantage of them for - productivity and entertainment. Some tablets, such as Microsoft Surface Pro 4, are designed with the goal of being the ultimate productivity device. While you certainly can watching videos and listen to music on it, it really isn't necessarily made to be an entertainment-centric machine. If you're looking for something that's built to watch movies and TV shows first and maybe knock out an email or two later, the new TellyTablet from Virgin Media just might be for you.
The TellyTablet is launching exclusively with Virgin Media in the United Kingdom, and it boasts a massive 14-inch touchscreen with a kickstand on the back for propping it up on a table or counter. The TellyTablet comes equipped with Virgin Media's TV Anywhere app right out of the box, and as its name suggests, Virgin Media is marketing the TellyTablet as a device for watching all of your favorite TV shows and movies when you either don't have access to your TV or don't want to be confined to watching your programming in the living room. You can certainly download the TV Anywhere app on a tablet that you already own, but Virgin is hoping the TellyTablet appeals to people who want more mobility with their shows that currently don't own a larger tablet like this.
In regards to the actual specs of the TellyTablet, the 14-inch screen uses an IPS panel with a resolution of 1080p Full HD, and it's equipped with four speakers to make viewing your content as enjoyable as possible (two speakers on the front and two on the back). If you'd like to take advantage of the ability to save your content in the TV Anywhere app for offline viewing, The TellyTablet features 32GB of internal storage with the ability to expand it via a microSD card. Additionally, Virgin Media claims that the TellyTablet will be able to run for 7-8 hours on a single charge before needing to top it up.
Other specs for the device include two full-sized USB ports, dual-band Wi-Fi connectivity (2.4GHz and 5GHz), Android 6.0 Marshmallow, and the ability to access 3G and 4G data speeds thanks to the included SIM slot. The TellyTablet is set to release sometime in December of this year, and while the upfront cost is set at £299, you'll also have the option of purchasing it for £10/month over the course of 24 months if you get it along with a smartphone through Virgin as well.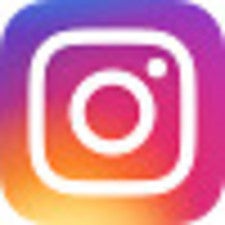 PhoneArena is on Instagram
. Follow us to stay updated with fresh news and flashy media from the world of mobile!