Video shows HTC Desire running ICS fairly well
2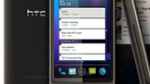 This news may end up annoying some Nexus One fans out there, but there is a new video out showing an HTC Desire running an Android 4.0 Ice Cream Sandwich ROM, and running it fairly well. Of course, there is no hardware acceleration, so it's not the best experience, but it is working for the most part. The camera isn't working and neither is USB mode, but otherwise this is pretty solid for a beta ROM.
This could cause some irritation with Nexus One users, because the Nexus One and HTC Desire are almost identical as far as specs. The only real difference, although it could be the key to why the Nexus One isn't getting ICS, is that the Desire has slightly more internal storage at 576 MB instead of 512 MB for the Nexus. This was done so HTC could pack in the Sense UI, but it could also be the reason why this ICS ROM is farther ahead than anything we've seen running on the Nexus One. We suspected a
lack of storage
was behind the Nexus One's exclusion from the Ice Cream Sandwich club, but if it's a matter of just 64 MB difference, that would be pretty tough news to take.
Anyway, if you have a Desire and you want to try out the ROM, you can definitely grab it and install it. It's likely too buggy for daily use, but it looks to be a pretty well made ROM and doesn't have too many missing features.
Recommended Stories