Video shows Face Unlock on Galaxy Nexus tricked by photo
34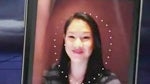 Ever since the announcement of Face Unlock as part of Android 4.0 Ice Cream Sandwich (even with the trouble getting it to work at the announcement demo,) people have wondered if it would be possible to trick the system using a photo of the person. The rumor was originally dispelled by Tim Bray, an Android Developer Advocate, who claimed that the system
couldn't be hacked
with a photo. Now, there's video that may show the hack in full effect.
A reporter from SoyaCincau has posted video showing Face Unlock being gamed by a photo of himself on a Galaxy Note. The reporter does note that Google has warned that Face Unlock is not as secure as a regular pin or password, and that a "similar looking person" could unlock your device, but Google has said that using a picture would not work. The video shows the reporter unlocking the Galaxy Nexus three times using the photo on the Note.
There is a bit of skepticism around the video, because the reporter says that he programmed the Nexus to "recognize his picture". The reporter chalked that up to misspeaking, and added a link to the original video when he set up Face Unlock using his actual face. Still, it seems that Face Unlock is not as secure as some would have hoped, and if Google is admitting as much, that may mean the Android team is already working on ways to update the feature and make it more secure. We'll have to see on that though.
Recommended Stories