Video shows Battle of the Browsers between BlackBerrys Atlas and Bold
This article contains unofficial information.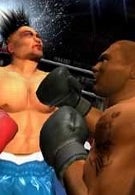 While BlackBerry owners have had to deal with some of the most lacking browsers in the smartphone market, RIM has been slowly turning things around. The Bold 9000 and the Storm 9530/9500 offered owners a giant leap forward in rendering web sites as they appear on the desktop. The good news for 'Berry owners is that the push to improve the web browser continues. RIM has
making some noise
recently about improving the software on the BlackBerry Browser to make it as capable as mobile Safari, the Pre browser and the Android browser. A
recent agreement
between Adobe and RIM has a goal of adding flash support to future BlackBerry devices. BlackBerry users who count on their handset for surfing the web should be really looking forward to the future. In some ways, though, the future is now. Take a look at this Salomondrin produced video in which the Asian-bound BlackBerry Atlas (a Bold variant) faces off in a battle of the 'Berry browsers with the AT&T Bold 9000. While the speed will blow you away, Salomondrin mentions that he put up the Atlas' browser against all the phones he owns and the Atlas beat each one! Look how fast the Google page is loaded. Yes, Google is not a complex web site like our site is, but it loads so quickly that one has to be impressed. It's a shame that the Atlas is being
offered
for the Asian market and not the States at this time, but who is to say that future OS upgrades to current models won't allow BlackBerry owners to zip through the tunnels and passageways of the internet as zippy as the Atlas now does.
source:
Salomondrin