Video of Living Images up-close on the Nokia Lumia 930
10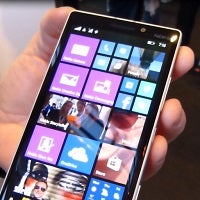 One of the new features that Nokia talked about at Build 2014 and at #moreLumia was something called Living Images. It is built into the Nokia Camera app, and initially, it will be exclusive to the Nokia Lumia 930.
Living Images is a pretty cool feature that basically incorporates small capsules of video just before or after a still picture, then mixing some of that action with the still image that was captured at the point of the shutter click.
This new feature is built in to the Nokia Camera app, and it naturally integrates with Nokia Storyteller too. Nokia took us through how easy it is to capture these moments, then shared some images they took late last week at points around San Francisco.
Considering Nokia's outstanding camera hardware, and great imaging software, Living Images seems like a match made in heaven. We certainly hope it will not be a Lumia 930 exclusive for long.