Video: What do people think of the Apple Watch?
28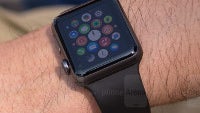 Smartwatches are a whole new category of devices, and just because
we
get the idea behind them doesn't mean that your typical user does. Indeed, during the last few years, we've often been asked just what that thing on our wrist is all about — and no, it wasn't about us providing some type of in-depth analysis, but rather about explaining
their very reason to exist
. In other words, people in general don't get what a smartwatch does, and why you'd need one.
To tell you the truth, we ourselves aren't yet convinced that you need one. It's an extra, the added expense of which is usually only stomachable if you're an early adopter slash techie, or if you're a bit lower on the geek food chain but appreciate watches for their value as accessories that add to your outfit.
Ours, however, is a rather small data sample, so we've so far jumped on every opportunity to gauge how the wider community feels about smartwatches. So we publish
polls
, we dig
sales data
, and we generally keep an eye out. And today? Today we're publishing a video, courtesy of
Business Insider
, which mostly serves to re-establish our aforementioned observation that people just don't see why they need a tiny, watered down smartphone proxy on their wrists — even if the smartwatch in question is the
Apple Watch
. In fact, not only do the participants (
Business Insider
staff) seem confused as to its purpose, but several seem unimpressed by the Watch's unisex design. See for yourself:
Recommended Stories