Viber goes flat on iOS thanks to a massive revamp of its design, receives new features, too
16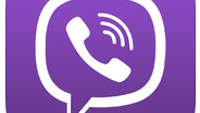 Good news for all Viber fans, or at least the ones, who are loyal to Apple! An update for the iOS variation of Viber is rolling out today and it finally brings a cosmetic revamp to one of the most popular messengers out there, which got acquired by Rakuten, a Japanese e-commerce conglomerate,
for some $900 million two months ago
. Version 4.2 of the app comes with an overhauled design that finally blends with the refreshed looks of iOS 7, which got released back in September 2013. Up until now, the app kept its old-school design, which was everything but minimalistic and flat.
"This is the first time we are introducing a new look and feel for Viber. Our goal was to create a simple and friendly interface but at the same time establish a solid foundation for future updates,"
revealed Viber CEO Talmon Marco.
But this ornamental refashion is definitely not the most prominent change that the latest update for Viber has in tow for its users. Several new and rather handy features have also made their way to the iOS version of the messenger.
If you often use Viber to send images or videos to your contacts, you'll be more than delighted to know that thanks to the latest update, you can send these in bulk simultaneously. That's right, this makes sending the numerous photos and large videos from your last birthday via Viber a little easier, doesn't it? Speaking of videos, you are now also able to send longer video messages, too. The limit of those was 10MB up until now, but it's unclear what the current restriction is after the update. Still, it's a nice improvement for those Viber users, who simply can't convey themselves via a simple text messages or a sticker emoji.
Last, but certainly not least, comes the newly-implemented block list feature – as its name suggests, it allows you to block any Viber number or contact. This feature has been on the Android version of the messenger for some time now, but iOS users are only now getting to prevent their exes from contacting them ever again.
All in all, Viber for iOS now comes with some welcome improvements. Way to go, but the messenger needs to up its game even further if it wants to stand up to WhatsApp – Viber's undoubtedly most prominent rival
recently reported that it now has a little over 500 million monthly active users
. As a side comparison, Viber's services are being used by roughly 100 million users. That's a rather formidable gap, isn't it?
Version 4.2 of Viber for iOS started its rollout only today, so be advised that it may not land on your device right away.
Download: Viber (
iOS
|
Android
|
Windows Phone
)
via:
Engadget