Viber acquired by an Asian company after all, the new owner is Rakuten
0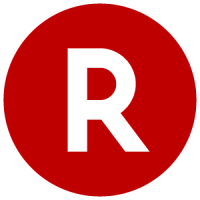 You can never trust a million-dollarCEO. This Tuesday, Viber's chief, Talmon Marco, dismissed rumors ofacquisition by an Asian company. Only four days later, the VoIPservice is now property of Rakuten. The Japanese e-commerce giant hasbought Viber for $900 million. It owns Rakuten Ichiba, the largeste-commerce site in Japan. Since 2005, its list of acquisitions hasexpanded with Buy.com, Priceminister, Ikeda , Tradoria, Play.com,Wuaki.tv, and Kobo Inc.
Rakuten's CEO, Hiroshi Mikitani,praised Viber's messaging and VoIP experience. He also touted its"great sticker market" and "tremendous potential as agaming platform". While it's not clear how Rakuten will make useof its acquisition, Mikitani-sama considers it "the idealconsumer engagement platform" for the company's "ecosystemof Internet Services".
After the acquisition, Rakuten expectsto merge its 200 million user base with Viber's close to 300 millionusers. It hasn't been made clear how the service will be integratedwith Rakuten's products. We hope Viber will continue to exist asusual.
via Pocket-Lint