Viber Wink is a brand new app that rivals SnapChat
8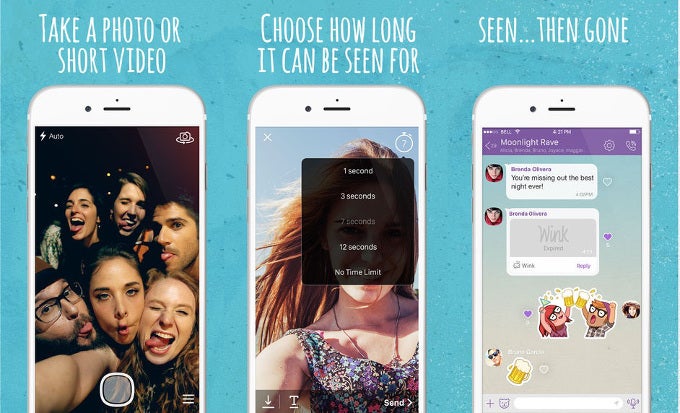 Viber is one of the most popular messaging services on a global scale, and while Facebook Messenger and Whatsapp are still the dominant players in most markets, it's surprising how hugely has Viber expanded over the few years of its existence.
Now, a brand new app, Viber Wink, has arrived as an extension to Viber. Viber Wink is a direct rival to apps like SnapChat: it allows you to take pictures and short videos of up to 10 seconds, and share them for another person to see for a few seconds.
The other person can only see the picture or video once for that pre-set period (1, 3, 7 or 10 seconds), and once it expires, so does the image or video, and it is no longer available for viewing. This is practically identical to the way you can view media on apps like SnapChat. You also have the option to send an image or video with no expiry time, but this functionality is already available in the regular Viber app.
Viber Wink is available for free on iOS and Android, and content shared through it appears within the regular messaging threads in Viber. The recipient of a Wink does not need the Wink app itself in order to see what's sent, but can view it within the regular Viber app, if it is updated to the lateset version.